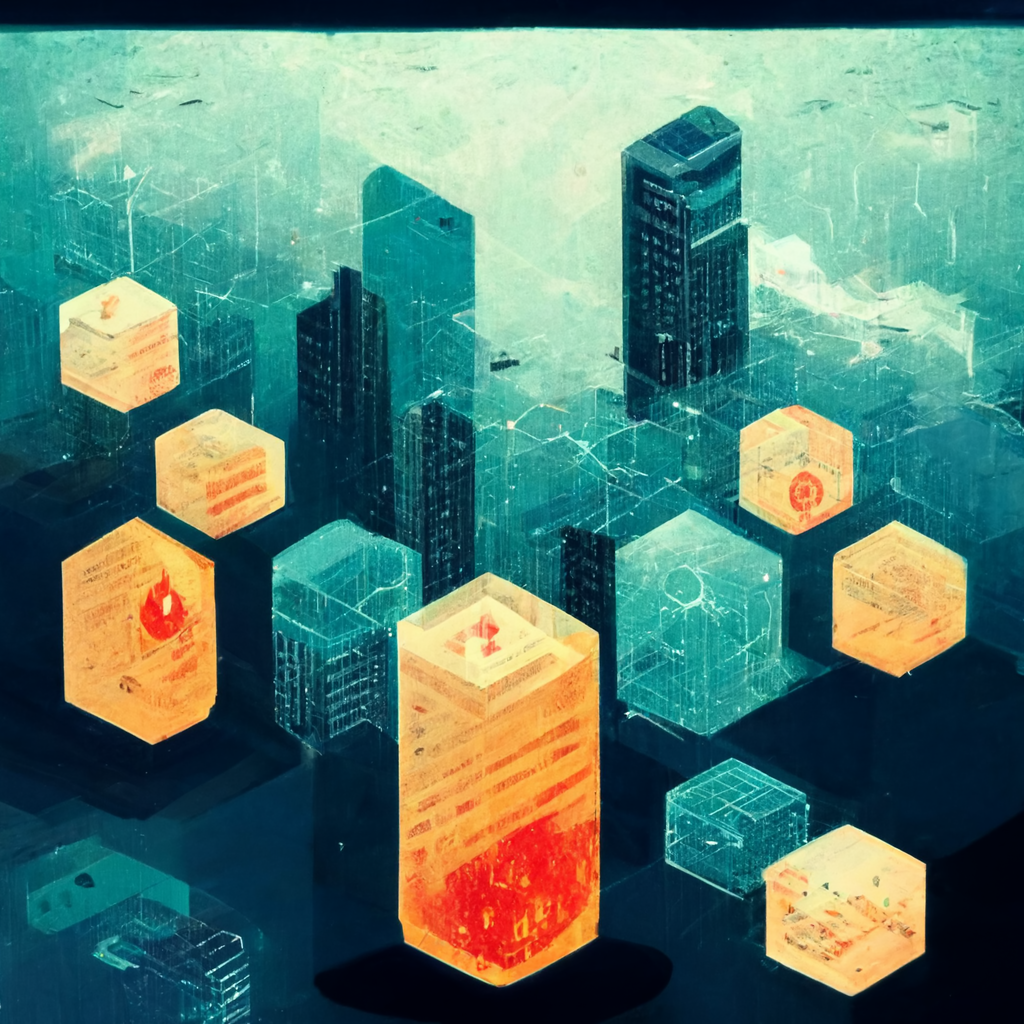 Articles:
"Blockchain: A potential technology to improve the performance of collaborative emergency management with multi-agent participation": https://www.sciencedirect.com/science/article/pii/S2212420922000863
Joseph: Improving Disaster Relief Efforts with Blockchain Technology – Hyperledger Foundation, https://www.hyperledger.org/blog/2020/04/14/improving-disaster-relief-efforts-with-blockchain-technology
‌Applications of the Blockchain Technology in Emergency Crisis Management and Rescue Processes. Journal of Rescue and Relief. 223–227 (2021). https://doi.org/10.32592/jorar.2021.13.3.7
‌Delaney, C.: Bonds of Trust: Blockchain and disaster relief IBM Supply Chain and Blockchain Blog, https://www.ibm.com/blogs/blockchain/2020/01/bonds-of-trust-blockchain-and-disaster-relief/
‌Wang, H.: Public health emergency decision-making and management system sound research using rough set attribute reduction and blockchain. Scientific Reports. 12, (2022). https://doi.org/10.1038/s41598-022-07493-w
Bowman, R.J.: Emergency Response to Natural Disasters: Blockchain to the Rescue, https://www.supplychainbrain.com/articles/29495-emergency-response-to-natural-disasters-blockchain-to-the-rescue
‌Khurshid, A.: Applying Blockchain Technology to Address the Crisis of Trust During the COVID-19 Pandemic. JMIR Medical Informatics. 8, e20477 (2020). https://doi.org/10.2196/20477
‌Borremans, P.: IPRA | ITL #417 The transformative power of blockchain: opportunities for Communicators, https://www.ipra.org/news/itle/itl-417-the-transformative-power-of-blockchain-opportunities-for-communicators/
‌Saleh, S., Shayor, F.: High-Level Design and Rapid Implementation of a Clinical and Non-clinical Blockchain-Based Data Sharing Platform for COVID-19 Containment. Frontiers in Blockchain. 3, (2020). https://doi.org/10.3389/fbloc.2020.553257
Blockchain and emerging approaches supporting food safety management systems - a white paper from Campden BRI, https://www.campdenbri.co.uk/white-papers/food-safety-management-systems.php
‌Tools
The first decentralised social media mobile app ever, powered by the DeSo blockchain: https://cloutfeedapp.com/
Decentralised and open-source Web 3.0 writing platform: https://www.sigle.io/
Writing platform on the DESO blockchain: https://cloutpub.org/
The web3 professional network: https://joinentre.com/
Blockchain based decentralised social media platform: 
Ideas
*by default, use blockchain based date collection tools like https://blocksurvey.io
*quickly create a blockchain based DESO node for secure and transparent RCCE team communication with https://bitclout.com
Collect this post to permanently own it.
Subscribe to Inside Crisis and Risk Communication and never miss a post.
#links
#reference
#blockchain